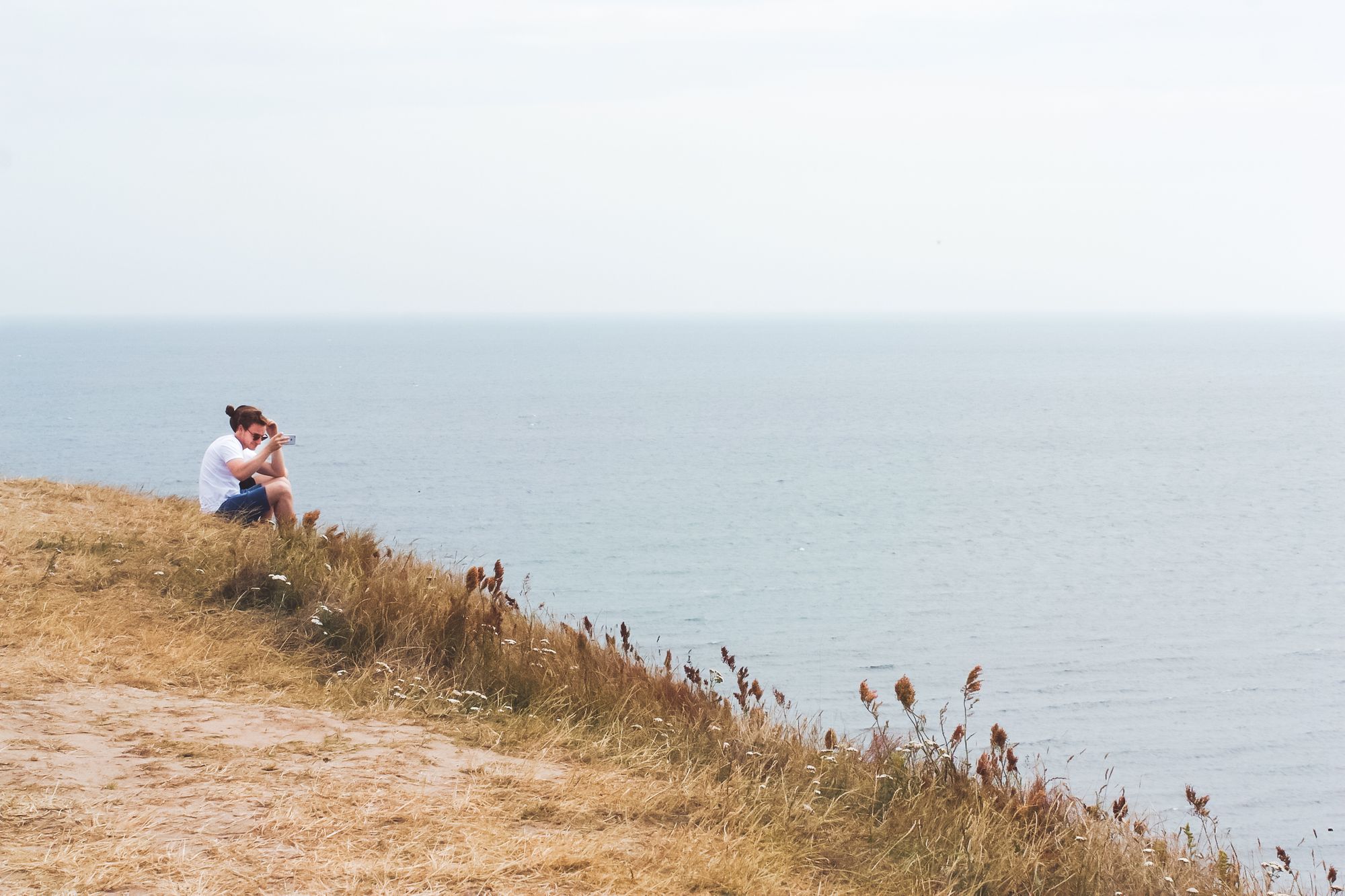 27th of July, 2019
Ale's stones in the hills above Kåseberga just east of Ystad is one of Sweden's most enigmatic sights. Some people believe it is a burial monument while others think it's an ancient astronomical clock, as the stones are positioned so that the sun goes down at the north-western corner in summer and rises exactly at the opposite corner in winter.
The 59 stones are placed in the formation of a ship. They are 67 metres long and 19 metres wide at the widest point. The monument is believed to originate from the early Iron Age (500-1,000 AD).
Feel the history when you stand on the hill looking over the Baltic Sea. You'll probably have your own theory about why these stones were placed here over 1,000 years ago. Gaze over the rolling landscape or watch the paragliders soaring through on wind through the steep hills.
Svenska
Ales stenar, som ligger på höjden ovanför Kåseberga strax öster om Ystad, är en av Sveriges mest mytomspunna sevärdheter. En del tror att det är ett gravmonument, medan andra menar att det är en urgammal astronomisk kalender. Stenarna är placerade så att solen går ner vid det nordvästra hörnet på sommaren och går upp vid motsatta hörnet på vintern.
De 59 stenarna är placerade i formen av ett skepp. Hela skeppssättningen är 67 meter lång och 19 meter bred. Troligen restes monumentet någon gång ca 500–1 000 e.Kr. under järnåldern.
På höjden med utsikt över Östersjön känner man historiens vingslag. Kanske kommer du på en egen teori om varför stenarna placerades här för mer än 1 000 år sedan. Njut av det böljande landskapet eller titta på skärmflygarna som glider förbi på vinden nerför branterna.
Dansk
Ale sten, der ligger på bakken over Kåseberga lige øst for Ystad, er en af ​​Sveriges mest mytiske seværdigheder. Nogle mener, at det er en gravsten, mens andre mener, at det er en gammel astronomisk kalender. Stenene placeres, så solen går ned ved det nordvestlige hjørne om sommeren og går op i det modsatte hjørne om vinteren.
De 59 sten er placeret i form af et skib. Hele forliset er 67 meter langt og 19 meter bredt. Monumentet blev sandsynligvis rejst engang omkring 500-1.000 e.Kr. i jernalderen.
I højden med udsigt over Østersøen kan du mærke historiens vinger. Måske kommer du med din egen teori om, hvorfor stenene blev placeret her for mere end 1.000 år siden. Nyd det bølgende landskab, eller se paragliders glide forbi i vinden ned ad skråningerne.