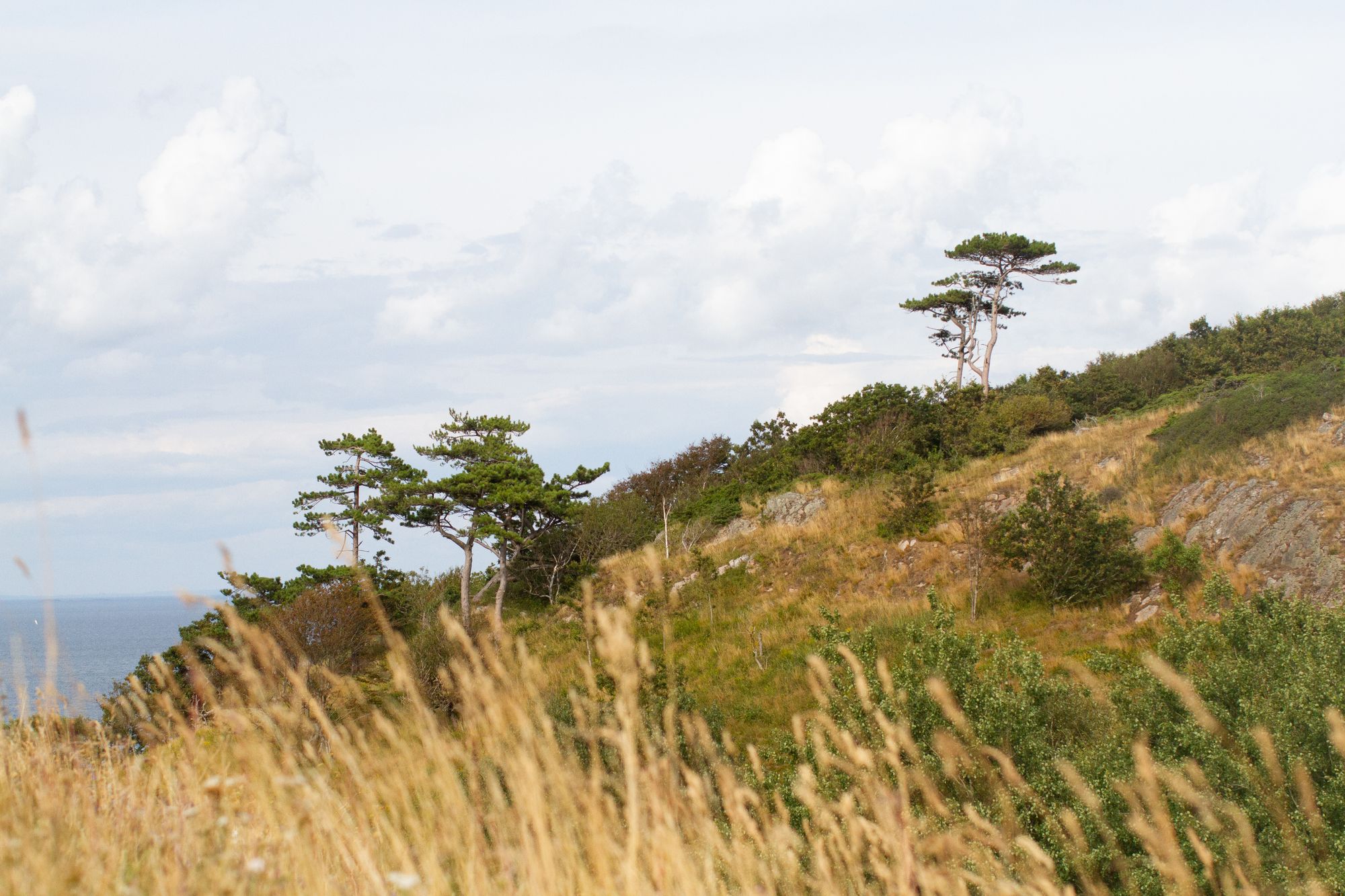 6th of August, 2021
Thriving wildlife and breathtaking sea views. The silhouette of Kullaberg Nature Reserve sets the horizon for north-west Skåne. The dramatic cliffs with steep precipices are among Skåne's most visited nature spots. Look out over breath-taking sea views, explore unique flora and fauna, and discover where people have made archaeological finds in one of the more than 20 caves in the cliffs.
Svenska
Enastående natur och fantastisk havsutsikt. Siluetten av Kullaberg är själva sinnebilden av horisonten i nordvästra Skåne. De branta klipporna är bland Skånes mest besökta naturområden. Med en fantastisk utsikt över havet från alla håll kan du uppleva det unika växt- och djurlivet, eller besöka grottor där man har gjort arkeologiska fynd.
Dansk
Trivende dyreliv og betagende havudsigt. Silhuetten af Kullaberg Naturreservat sætter horisonten for det nordvestlige Skåne. De dramatiske klipper med stejle afgrunde er blandt Skånes mest besøgte naturområder. Kig ud over betagende havudsigt, udforsk unik flora og fauna, og opdag, hvor folk har gjort arkæologiske fund i en af de mere end 20 huler i klipperne.